Working together
Recent grants include:
Annexe Communities (known locally as The Annexe), a community-led health and wellbeing charity. They support people to improve their own health and wellbeing, particularly older people and those living with long term health conditions.
Crookston Community Group turned an unused community centre into a thriving community hub, making a positive contribution to the cohesion and economy of the community, to help neighbourhoods feel safe again, rekindle old-fashioned community spirit and bring a sense of belonging. Crookston have prevented a whopping 18,083kg of food from going to the landfill by distributing to their local foodbank and food share venues.
Crossroads Youth and Community Association operate from the community centre built by the charity and the Gorbals community. They deliver youth work and community development activities in Gorbals and Govanhill.
Cranhill Development Trust is a community anchor in the centre of Cranhill, a housing scheme to the east of the city centre. Originally developed to support a growing population of refugees resettled in the area, it now provides support to the whole community, through activities including job clubs, digital inclusion programmes and a community shop.
Important information notice
Community Anchors' Fund Glasgow only accepts applications by invitation at the current time.
Community Anchors' Fund Glasgow is not an open grants programme at this time. We are grateful for the support of knowledgeable Glasgow-based funders who help us identify community anchor organisations who are invited to apply to the fund for project or running costs. Like Community Anchors North East, we are particularly interested in supporting organisations which move people out of poverty and provide a longer-term sustainable solution.
For more information about Community Anchors' Fund Glasgow, contact Richard Walton, Programme Manager, Virgin Money Foundation on info@virginmoneyfoundation.org.uk.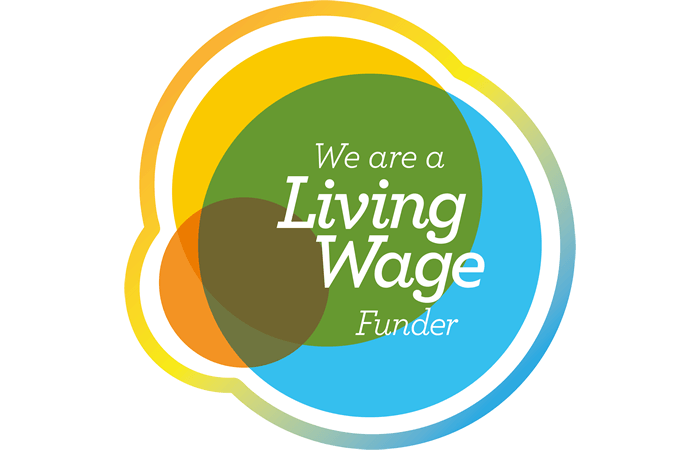 We are proud to be a Living Wage Funder, committed to tackling low pay by encouraging and enabling the organisations we support to pay the real Living Wage.