Leading the Way - Meet Joanne
Joanne Cooper is the newly appointed CEO of Back on the Map, a locally led community regeneration initiative based in Hendon, in Sunderland. Back on the Map owns and manages 131 houses in the area, runs the local Carnegie library building, and a community pantry and Men's Shed on the high street. Joanne began working at Back on the Map in her twenties as a regeneration trainee. In that time, she has risen through the organisation taking on the role of chief executive this year. She is very keen to develop a broader understanding of strategic leadership and growth management, particularly in terms of formulating new strategies that build on her growing professional network across the public and voluntary sectors.
Joanne is an impressive leader with a clear commitment to Hendon and the East End of Sunderland where she was born.
Young Change Makers - Meet Roukagia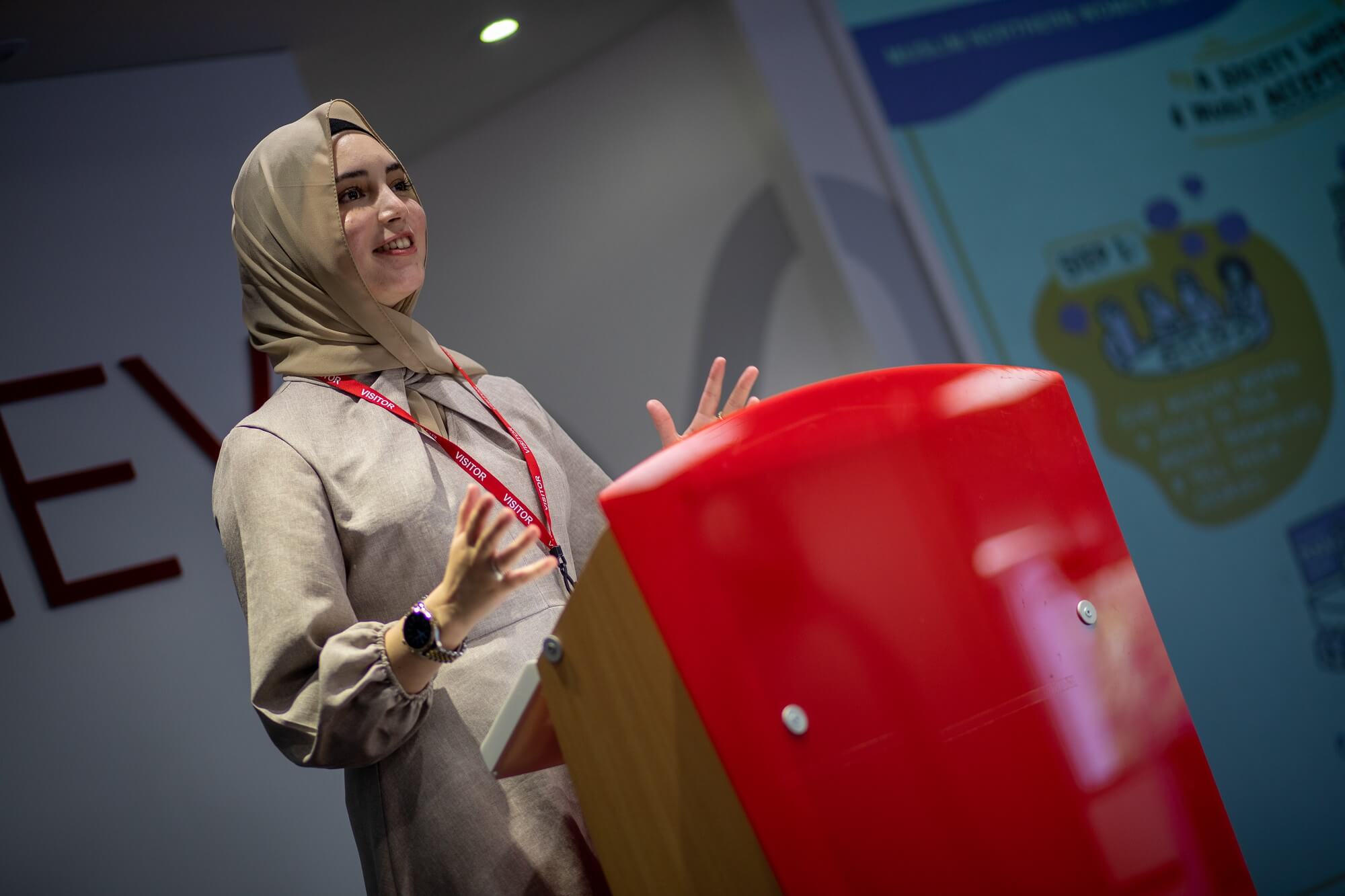 Roukagia is a 21-year-old Change Maker of Syrian and Ukrainian heritage, based in Manchester. She is working towards making Muslim women feel like they are more included in society. "I started this Fellowship with an idea but not a strategic plan. I knew I had to do something to make Muslim women feel more included and to raise more awareness of what we face when it comes to Islamophobia.
Thanks to the Fellowship and my incredible method group I was able to develop myself as a leader and strategic thinker, and get to a stage where I will be creating my own social enterprise, which works to challenge and dismantle systemic Islamophobia towards Muslim women and girls in the UK." Roukagia is passionate about tackling Islamophobia and amplifying the voices of women who experience inequity, to provide them with access routes into leadership positions in our society.
Roukagia has been pursuing her passion of social justice and change over the last few years working with women's organisations in the city of Manchester nationwide. She has worked with various individuals and organisations, including Mayor Andy Burnham, former Speaker John Bercow and MPS from the European Parliament, to represent young women's voices in the UK decision making. Through the Fellowship Roukagia travelled to the USA to meet and learn from leaders including the Othering and Belonging Institute in Berkely, CAIR Arizona and Dr Maha Hilal.
West End Women and Girls Centre
West End Women and Girls Centre was the first girls club in the city of Newcastle with its home in Elswick, in the West End. It is the only open access community-based women and girls centre in Newcastle. It aims to empower women and girls who have been traditionally disenfranchised from access to existing services to effect positive change in their leisure, work, and social environment.
Over the last four years, the Foundation has been providing funding to support young women at West End Women and Girls Centre to lead on peer education programmes focusing on Domestic Violence and Gender Injustice. They are role models for other young women in their community; delivering taster sessions in schools, training other Domestic Violence and Gender Injustice Champions. Additionally the peer educators deliver two programmes:
The teenage Safe 4 Life course which gives young women clear understanding of relationships, good and bad, enabling them to keep themselves safe, increasing strengths and resilience. The course covers domestic abuse and violence, coercive control, self-esteem, assertiveness, safety planning, sexism and equality, the effects on young women and children and what healthy relationship looks like.
Using the Citizens Model they plan actions and campaigns together - supporting girls and young women to use their power, take control of their lives, and make their voices heard.
Girls and young women take on leadership roles and develop their own campaigns, building collective power against discriminatory structures and systems, developing alliances and joints responses - a working class, grass roots, inclusive movement.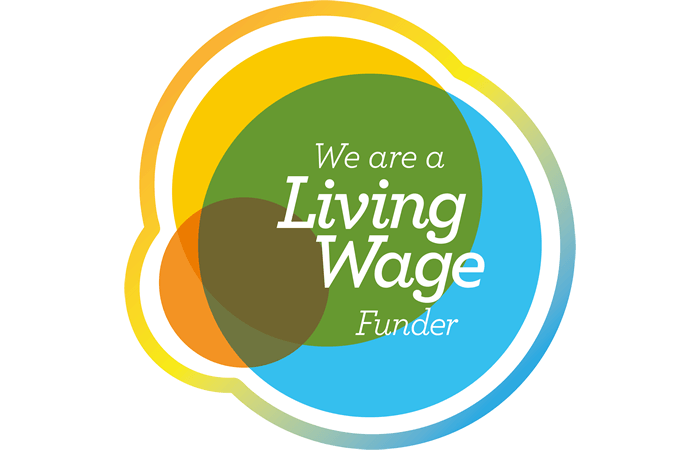 We are proud to be Living Wage Funders, committed to tackle low pay by encouraging and enabling the organisations we support to pay the real Living Wage.